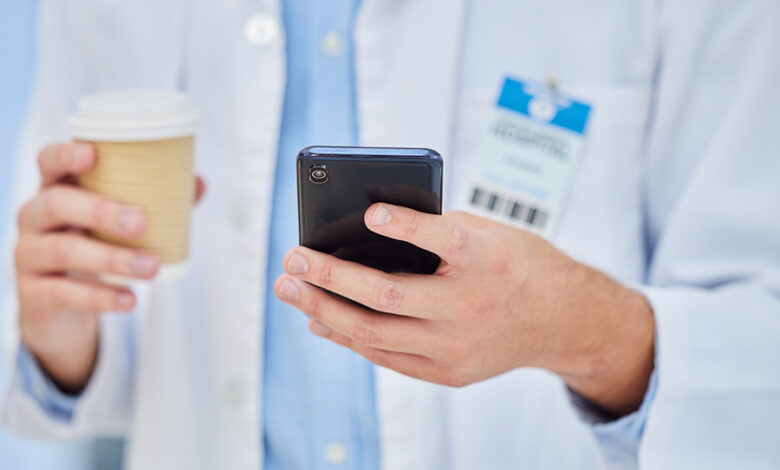 Healthcare and Mobile Apps – How Healthcare is Embracing Them
There are a wide range of applications that you can use for your smartphone or tablet. There are also a wide range of healthcare mobile apps that you can take advantage of. In terms of your health care, your smartphone and other device can be very beneficial.
Here is some insight on how Healthcare and Mobile Apps are impacting patients and medical practitioners in day-to-day activities.
Healthcare and Mobile Apps

Healthcare mobile apps can be both beneficial to both the doctors as well as patients. These applications can help individuals manage their health care and give valuable information to doctors when they need it.
For example, ophthalmologists in China and Miami used a slit lamp connected to an iPhone and performed an eye exam on a patient that was thousands of miles away and they did this in real time. This showed that mobile app applications can be very beneficial to both the doctor and the patient.
Training

Doctors and other healthcare professionals are always training new skills. Healthcare mobile apps can help them understand various conditions and give them new medical information that can help them in their practice.
There are always changes and new things taking place within the medical field and today's doctor and other medical personnel has to stay on top of these changes. Mobile applications can help them learn while they're on the go as this information is easy to access through these mobile apps.
Day to Day Work

Many mobile applications can be used for daily healthcare at work. For example, it can be used for a physician to physician communication. It can be used for prescribing medication through the internet as well as other daily activities.
For example, the safety procedures for drugs could be reviewed. Videos could be watched for various medical procedures and additional medical education could be reviewed through mobile healthcare applications. Many individuals that are using mobile devices for healthcare are using them before support and reference tools to help them with their medical work.
Patient Education

Patients often don't understand the condition that they are have and this can be frightening as well as confusing for them. Many doctors are creating education applications to help their patients. The patient can access this app whenever they are thinking about their individual health.
They can do it in their doctor's waiting room or when they are at home. They can share this information with caregivers or with their family. The applications can help in the doctors during the doctor exam room interaction and can help the patient understand the various conditions that they might already have. Education is critical in the doctor and patient relationship and this is where health care applications can play a large role.
Healthcare and Mobile Apps – Summary
Healthcare mobile apps are very beneficial two doctors and other Healthcare Providers and helping them with their work. Not only can they help patients but they can help doctors with the day-to-day activities that they go through in the healthcare industry. As mobile apps gain in popularity, doctors will benefit from them.
Additional Resources – Healthcare and Mobile Apps