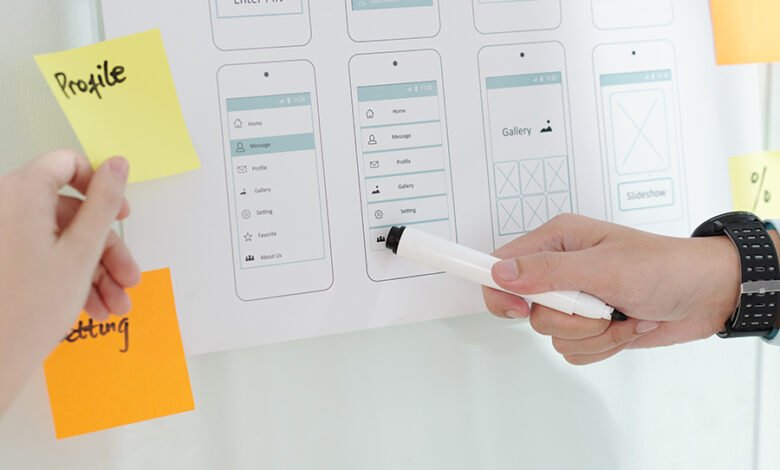 Mobile App Costs – How Much?
The cost of developing a mobile app depends on what features the app will have, how complex these are, and who builds it. In this article, we'll look more closely at the factors that influence the cost of app development to see where the money goes and what makes the difference between a cheap app and an expensive one.
What Determines Mobile App Costs
Many factors can influence the development cost of an app. Let's look at the key ones.
1. Type of App

App types include functionality apps, data-driven apps, device apps, and games, to name a few. Developing an ecommerce app is a lot more expensive than building a simple game app. Both of these will be relatively cheap, for mobile app costs, compared to a mobile banking app, which needs to meet very high security standards.
The type of app you build influences design costs including visual design and UX design, backend development, security, and more.
2. Features
Apps in the same category can differ through the number and complexity of their features. Single-feature apps like photo filter apps are more affordable than a complete photo editing app. Features are one of the largest cost drivers when it comes to mobile app development.
3. Platform

Native apps that are optimized for a specific platform are more expensive but provide a better user experience than hybrid apps that work across platforms. Also, developing apps for the App Store can be more expensive than developing apps for Google Play or Windows, but there are exceptions. Cross-platform mobile development can help you reduce costs when building apps across platforms.
4. Server and Data

Some apps run offline. Others need to connect to a server database and require data to be stored online. Apps that connect to a server can be considerably more expensive for your mobile app costs. That because in addition to the app design itself, you need to set up the backend infrastructure with servers, data storage, security protocols, and backup solutions.  The latest trends have mobile apps being hosted in cloud computing environments.
5. Outsourcing

Are you going to outsource the entire app development process or only a part of it? Do you already have a team that can handle some aspects of app development?
It may sound counterintuitive, but sometimes you can reduce the costs of app development by hiring a development company. The size, reputation, and location of the app development company will also influence costs.
6. Provider

Hiring app developers that you will manage via a freelancing platform could be cheaper than working with a professional web development company. However, it can be a hit or miss process and you have to put in more time and work into the project.
7. Testing
How much testing does your app need to pass quality assurance benchmarks? App development companies normally include QA testing as part of their services, but for complex apps testing costs can be significantly higher.
Mobile App Costs – Summary
Developing a simple app can cost as little as a few thousand dollars and possibly less if you have app development knowledge or a team of app developers in-house.
Building a database app with multiple features and integrations is more expensive. Think $10,000 or more. Multi-featured enterprise apps can cost upward of $50,000 and possibly much more—some brands spend millions on their apps. Mobile games cost somewhere in between database apps and enterprise apps, though complex games that require extensive world-building can cost hundreds of thousands of dollars or more.
In the end, app development is a flexible process that gives you at least some leeway. Yes, building an app can get expensive, but reducing features, simplifying design, and choosing the right development agency can help you save money without compromising quality.