Mobile App
Trending
Trends in Mobile App Development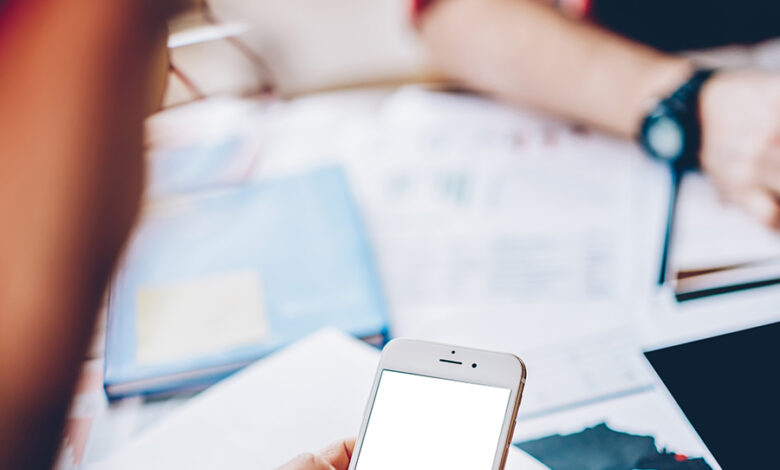 Emerging Trends in Mobile App Development
Mobile app development allows for a seamless connection between businesses and customers. Take beacon technology, for instance. You can use it to better understand your customers and offer them a more personalized experience.
But with mobile apps being developed so fast, what are some of the top trends in mobile app development to look out for in the future? And how can they help you and your business?
Discover in this article eight emerging trends in mobile app development. Keep up with these and see how each might benefit your business.
Top 8 Trends in Mobile App Development
From the rise of 5G to the use of super apps, mobile wallets, and chatbots, here are the upcoming mobile app development trends to look out for.
1. Beacon Technology Growth
Beacons are smart, wireless Bluetooth devices that send signals to other smart devices nearby. These are used for proximity marketing, and their use is likely to grow in the future.
Beacon technology can help you track and interact with customers. You can deliver targeted notifications, offers, and more. Plus, you can understand your customers' behavior and offer a more personalized experience.
2. Rise of 5G

5G is more than just an updated version of 4G. Through enhanced connection speed and data sharing, it can greatly improve your smartphone experience. In addition, 5G will allow you to swiftly connect with wearables, devices, and machines.
It will also open rooms for improved AR and VR, IoT, artificial intelligence, and machine learning. 5G is already being offered in some parts of the world, and is likely to become a global phenomenon soon.
3. Use of Super Apps
An all-in-one app solution, super apps are a relatively new trend in the West. But they're highly popular in Asia, Latin America, and Africa.
Super apps offer a collection of products and services in a single platform. This eliminates the need to download multiple apps for different services. And that makes the future of super apps look bright.
4. Wearable App Integration

From smart watches to gaming armbands, fitness rings, and AR headsets, wearable devices are all the rage. These devices are capable of tons of functions: use them to activate voice calls, track your steps, and even access your digital wallets.
This makes wearable app integration an important aspect of mobile app development. So, your wearables will not only have advanced features, but also offer an excellent digital experience.
5. Chatbots for Support
As businesses focus more on customer engagement, the role of chatbots has grown exponentially. With these, your customers can find quick solutions to their queries without communicating with customer support representatives.
There are several benefits of this technology. Businesses can reduce labor costs, conduct limitless live conversations simultaneously, and offer multilingual support.
6. Advanced AI and Machine Learning

Both artificial intelligence (AI) and machine learning technologies have been used for years now. But the integration of new, smart features makes these the future of mobile app development.
You can expect to see development in the following features:
Smart cameras with item recognition
AI-powered safety
Facial and speech recognition
Fraud detection
Live voice and text translation
Financial forecasting
7. Extended Reality Beyond Gaming
Augmented reality (AR) and virtual reality (VR) technologies are already popular in the gaming world. But their use in healthcare, travel, education, and marketing industries is likely to grow in the future.
These will offer a more immersive, interactive experience to users. Plus, help reduce the gap between the real and digital world, whether for travel, education, or marketing purposes.
8. Advanced Mobile Wallets

Mobile wallets are contactless, cashless payment methods for which you only need a mobile device. Today, mobile wallets have simplified everything, whether you're buying groceries or selling cryptocurrencies.
Payment via mobile wallets, like Google Wallet, PayPal, and Apple Pay is likely to grow in the future. Service providers will aim to make mobile wallets more advanced, fast, accessible, and secure.
Trends in Mobile App Development – Security Is the Way Forward
Along with advances in mobile app development, developers will focus on security and data privacy. That's because mobile apps collect data about users. This can be used by third parties and even misused at times.
Going forward, security is likely to become a more pressing issue. That way, whether you're using wearable devices or making payments via mobile wallets, you can rest assured that your data is fully secure.
Trends in Mobile App Development – Resources
5G System Overview – The Fifth Generation of Mobile Telephony, or 5G, or 5GS.
OpenAI – is an AI research and deployment company.