Mobile App
How to Choose a Mobile App Development Company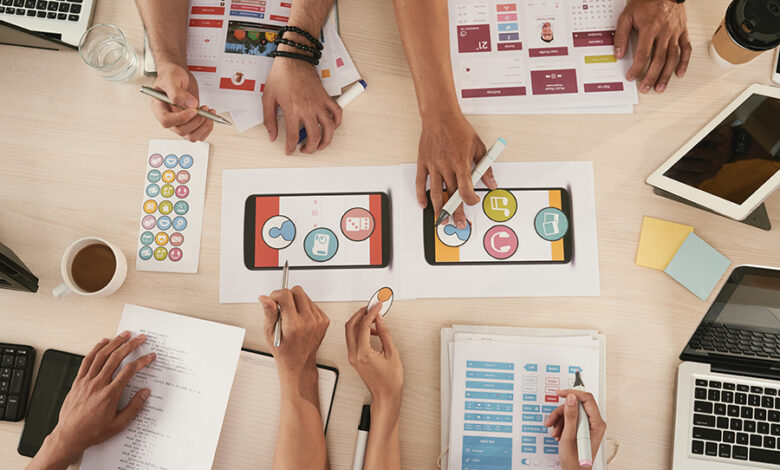 How to Choose a Mobile App Development Company
Developing a mobile app can be a serious investment. If you don't have a team of app developers in your organization, you usually have to outsource at least part of the process to get professional results. In other words, you'll have to hire a mobile app development company.
In this article, we'll guide you through the essential steps needed in how to choose a mobile app development company that can meet your expectations. Let's get right on to it.
9 Steps in How to Choose a Mobile App Development Company
Step 1 – Know What You Need

This step may sound obvious, but it's easy to neglect. Having a lot of ideas about the type of app you need isn't enough. You need to sit down (with your team) and identify the need behind the app and the problem(s) that it solves.
Based on these, you can make a list of features you'd want into your app and other general directions for its development.
Step 2 – Set a Budget
Knowing how much you can afford to spend on a mobile app helps inform the rest of the process. App development can cost anywhere from a few thousand dollars to over a million dollars depending on the complexity of the app and the features you want to build into it.
Knowing your budget will help you search for mobile app development companies in the right place and filter out potential candidates.
Step 3 – Opt for Specialized App Developers

App developers often specialize in particular types of apps or industries or both. Yes, there are brilliant developer teams who work across app categories and markets, but these can be harder to find and more expensive.
Most of the time, you'll get the best results by choosing a mobile app development company that features in their portfolio brands similar to your own, as well as experience in your industry.
Step 4 – Check Out Reviews, Ratings, and Referrals
Once you identify one or more mobile app development companies, use the web to check out reviews and ratings. Take into account the Google business listing rating if available and independent review sites.
Don't disregard testimonials either, but don't base your judgment entirely on them—that companies can use testimonials to highlight the most positive reviews on their site.
Also, if you know anyone who's hired the company before, reach out to them for their impressions.
Step 5 – Ask About Security

You want to work with a company that ensures good security measures and can guarantee that your app concept remains confidential during the development phase. Any customer data or brand data you share with them should stay confidential.
Step 6 – Ask About App Designing Standards
A successful mobile app development company will be able to prove their expertise by providing proof of the certifications that their team has and the app designing standards that they adhere to.
Step 7 – Evaluate Communication

You need to be able to easily communicate with your mobile app development company of choice. Professional companies will explain exactly how communication will be carried out during the development phase and how updates are delivered to you during each stage of that process. You want to be able to provide feedback and have someone you can contact.
Step 8 – Ask About Quality Assurance
Apps need testing before they can be released—both internally and externally, as in beta testing. You want to choose a mobile app development company that can integrate quality assurance testing into the development process so that you will receive a fully functional product.
Step 9 – Ask About Long Term Support

Most apps are work in progress in that they require constant fixes and updates after launch. Ideally, you want to work with a mobile web development company that can provide this service. This can help you optimize costs and lead to better results compared to switching to another developer for support after launch.
How to Choose a Mobile App Development Company – Summary
At the end of the day, you don't want to choose a mobile app development company based on their portfolio or the cost of their services alone. These factors matter of course, but there are other things you need to keep in mind, such as the quality of their communication, their testing process, and the privacy and security they can offer you.
Know What You Need
Set a Budget
Opt for Specialized App Developers
Check Out Reviews, Ratings, and Referrals
Ask About Security
Ask About App Designing Standards
Evaluate Communication
Ask About Quality Assurance
Ask About Long Term Support