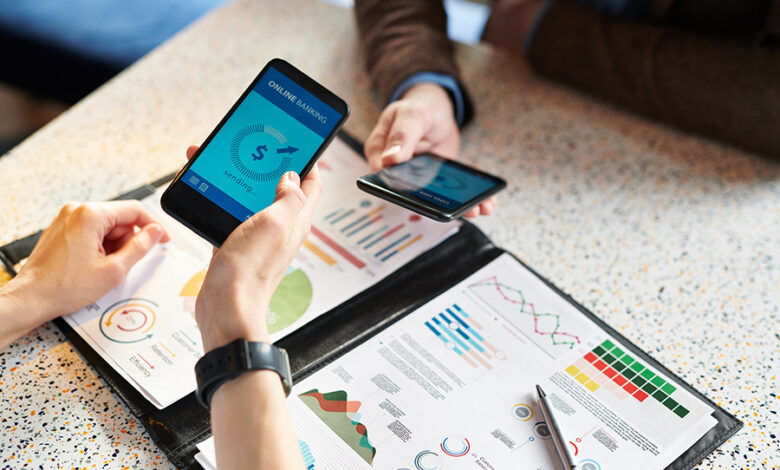 What Is Mobile App Marketing?
Mobile app marketing means much more than sending notifications to users when you offer discounts or sales. It covers the entire stages of the user journey, from acquisition through activation to retention. Let's take a closer look at each of these stages to get a full picture of the breadth and scope of mobile app marketing and its potential.
Mobile App Marketing – Acquisition
It all begins with getting users to download and install your app on their devices. The acquisition stage can be challenging if users aren't familiar with your brand, but there's a lot you can do to gain their attention.
During this stage, you have to convince potential users that your app can solve a problem they are having, and that it can do it better than the competition.
Key acquisition stage channels include:
App store listings on Google Play or Apple App Store from where users can download the app
Social media and/or paid social advertising depending on your target audience and your existing social presence
Product giveaways and other real-world incentives
Search advertising including in-store advertising on major app stores like the Apple App Store and Google Play as well as Google search and other search engines
Other related apps that can promote your new app, whether they are your own or partner apps
Mobile App Marketing – Activation

The next step is getting users who have installed your app to actually use it. Just because a user installs an app doesn't necessarily mean they will use it—there are millions of apps out there, each vying with yours for attention.
Depending on your type of app, activation can include registering an account, providing their email address, signing up for a service, or making a purchase.
The best way to convince users to use your app is to ensure it's well made and provides actual value. With that in mind, here are some of the practical marketing strategies you can use during this stage:
Welcome message that thanks users for getting the app
Tour of the app to explain features and build trust, including asking users for permission to receive notifications
Encourage users to register their email address and/or phone number to make possible cross-channel marketing
Time-limited in-app offers to inspire users to make a purchase
Branded push-notifications users can see even when they are not in the app
Messages within the app to notify, inform, or update users and encourage them to discover app features or answer a call to action
Mobile App Marketing – Retention

Retention is all about making the users return to your app. After all, you don't want your app to lie unused on their devices gathering dust. A healthy retention rate is crucial to keep your app alive, build a community around it, and ensure that it is profitable.
Retention is often the most challenging aspect of mobile app marketing. You can't take shortcuts with it or simply pay for exposure. You need to make sure your app provides real value.
Here are some of the best strategies for improving user retention on mobile:
Provide useful content such as guides that great real value to users
Offer users regular discounts and coupons relevant to their interests which they cannot get anywhere else
Send messages within the app with new features you add to it to encourage users to try them out
Enable users to find friends who also use the app based on their email or phone number
Create personalized content and offers based on what you know about the user
The Wrap Up
Mobile app users often go back and forth between the acquisition, activation, and retention stages. Rather than thinking of these stages as occurring in a funnel, it may help to think of them as a loop.
A dynamic approach to mobile marketing will help you make the most out of each user interaction you have through your app.
At the end of the day, remember that mobile marketing becomes a lot easier when your app provides real value. Make your app the best it can be, and marketing it won't be too hard.